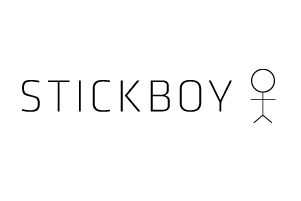 About
Stickboy Creative is an award winning custom software, mobile app development, web design and digital marketing agency specializing in creative thinking and process simplification. Stickboy Creative is also an official member of the Forbes Technology Council. Stickboy Creative was launched in Fort Myers, Florida by Reema Bhatia, a graduate of Oxford University's CIO Academy and Harvard University's Business Analytics and Big Data Program. The CEO of Stickboy Creative, Matt Bernhardt, has attended Harvard Business School's Executive Education program and led the company to success alongside Emmy Award winning Chief Digital Officer Harrison Ambs and Chief Technology Officer Kevin Mullin.
Impact
Jobs
10
54% Job Growth 2013-2017
Revenue
285%
Revenue Growth 2013-2017
Custom Technology Offers Niche Company Opportunity to Grow
Matt Bernhardt, founder of Stickboy Creative, is a serial entrepreneur who caught the bug from his family and partnered with his wife to launch Stickboy Creative.
"I was first exposed to entrepreneurship by my dad, who owned his own business so from a very young age I knew I wanted to be a business owner," he said. "At 23, I started my first business. A year and a half later, I started another company that grew rapidly, but I wasn't passionate about it. Then in 2007, I was dating my future wife and saw how talented she was so I encouraged her to break away and start her own company. That company became Stickboy. It started out as a completely different business but evolved organically to what we're doing now."
Stickboy Creative creates custom software and applications for companies that can't quite find an off-the-shelf product that works for them.
"Once a business gets to a certain size, you want things to work the way you want it to work," Bernhardt explained. "We create completely custom technology that takes out a lot of inefficiency in the business, whether it's logistical, accounting, or creating an online class platform – anything that can be automated to take away human error."
Bernhardt finds important validation in GrowFL's Florida Companies to Watch recognition.
"When we found out, we were ecstatic," he said. "To be recognized in the state of Florida, which isn't small, tells us we're doing the right things, creating the right culture and a lot of things feed off culture. It's tremendously humbling to get recognized by people who do this every year and look at hundreds of companies."
Bernhardt's advice for aspiring entrepreneurs is "go fast. Make mistakes and as you make them, correct them quickly. Don't be afraid of anything. Be cautious of cash flow and making the right investments, but you will make mistakes and it's best to make them as fast as possible. Also, get several mentors. Find someone who is where you want to be, and ask them questions."
Stickboy Creative
6214 Presidential Ct., Suite D
Fort Myers, FL 32789
(917) 587-8577