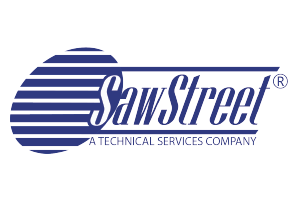 Impact
Jobs
20
82% Job Growth 2013-2017
Revenue
142%
Revenue Growth 2013-2017
About
SawStreet® is a quick turn semiconductor service provider. SawStreet's services include grinding, dicing, die sort, and inspection. Our Silicon Valley experience, in both semiconductor and backend services, gives us a unique insight into what is required to provide high quality, quick turn services where time to market issues are critical. SawStreet® specializes in working on products for the millimeter wave market. Our services support a range of products in the cellular, satellite, medical and security markets. SawStreet® continues to innovate in the services it provides and continually works to further develop the software required to provide better services for our customers.
Technology entrepreneur leads innovation in the semiconductor industry
Jim Young, founder of SawStreet®, played key roles in three startups before fulfilling his goal of launching his own business.
"After graduating from West Point, I worked for DuPont for 13 years, which provided a broad education in manufacturing, planning, sales and marketing and IT," he said. "With that broad background in how companies operate, I joined a succession of three startups in the semiconductor and sensor spaces, and wound up running two of them. I always wanted to start my own company without venture capital so in 2008 I decided to start SawStreet®."
SawStreet® provides semiconductor services for the electronics industry.
"We focus on post-manufacturing, back-end service," Young explained. "After a wafer has been finished, we get the wafer with thousands of circuits on it and we singulate each one of the circuits. We provide thinning, dicing, die sort and inspection services. We are named SawStreet® because the space between each semiconductor circuit on a wafer is called the saw street."
The company focuses on specialty wafer while standard silicon semiconductor wafers are completed in Asia.
"We focus on the high frequency semiconductors and multi-project wafers and go after the toughest part of the market," Young said. "We wrote all the software that runs our company so everything is linked throughout the entire process from order entry to shipment. Most companies our size won't have this type of software integration to run this business and it provides a real competitive advantage."
Young is honored that SawStreet® was named by GrowFL as a Florida Companies to Watch.
"It's great validation," he said. "You think you're doing the right things but when you get recognized for it, that is very exciting for our employees because they feel like they are a part of something important and it's growing. It is a great validation for the hard work they put in through the years."
Young's advice for aspiring entrepreneurs is to read Shoe Dog by Phil Knight for inspiration and The Goal by Eliyahu Goldratt to learn about continuous improvement.
"Get as much background as you can in all the different disciplines involved in running a company because when you launch a startup you have to become a master of nearly everything until you get to the stage where you can hire experts," he said. "Maintain your business focus on what you do well. Don't try to be everything to everybody. Be ready to work as many hours as you possibly can in a day because that's what it takes."
SawStreet, LLC
6450 Kingspointe Parkway, #6
Orlando, FL 32819
(407) 601-4907