You Dreamt it. You Built it. Let's Grow it Together.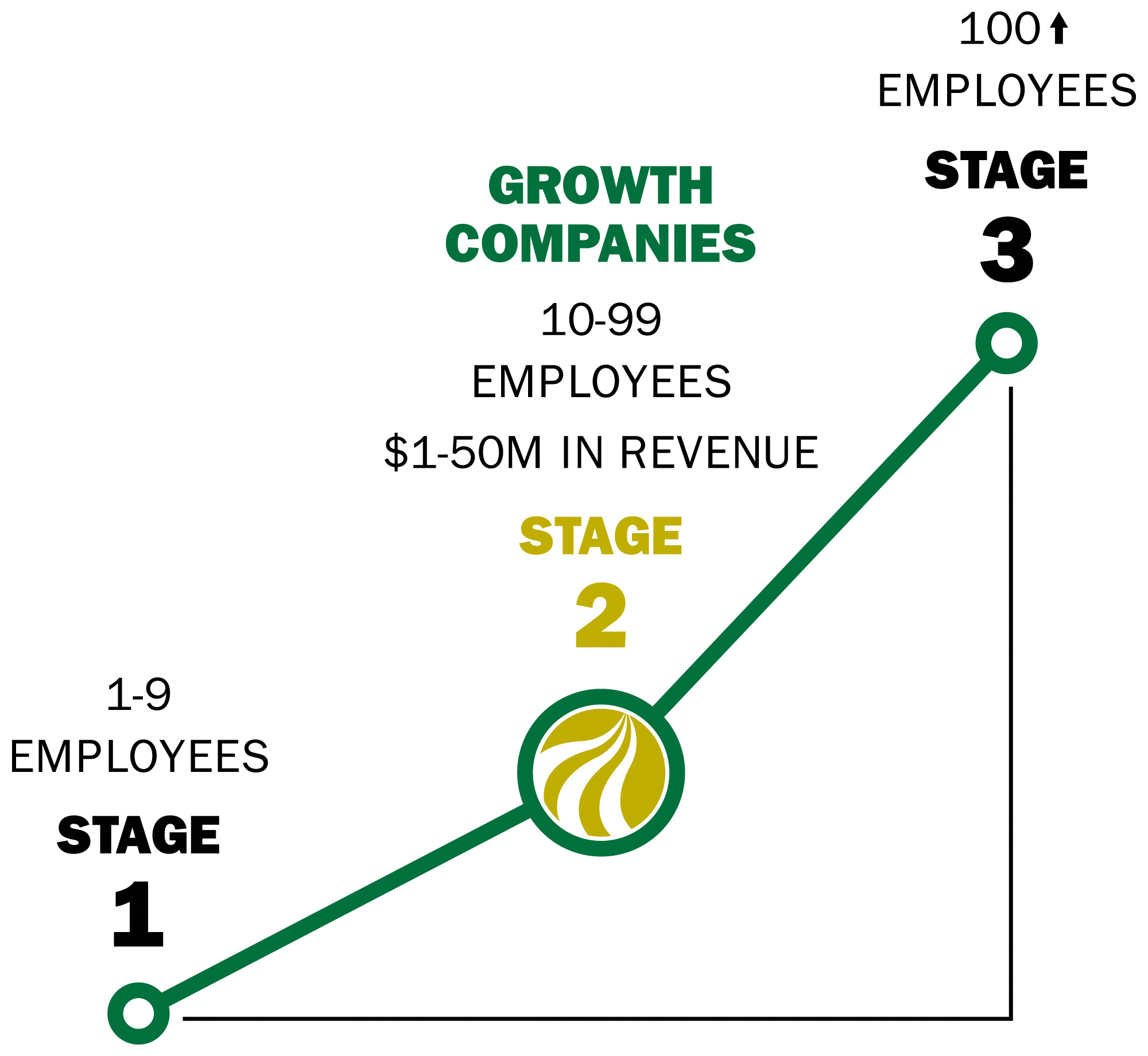 Second-stage companies headquartered in Florida are the definition of economic growth and prosperity—they are responsible for creating 34% of all jobs. Second-stage companies face unique challenges as they grow and GrowFL's Business Growth Program is designed to help their leadership overcome these obstacles by providing methods proven to help take their companies to the next level.
GrowFL provides access to resources, analysts and tools typically only available and affordable to Fortune 500 companies. These high-powered assets are at the disposal of the CEO, business owner or president and their sales and marketing teams.
GrowFL System for Integrated Growth
We work with your team to explore new markets and grow within existing ones—increasing topline
revenue. The Strategic Research is our virtual component of the program with one-hour conference calls occurring each month.
Leadership Development Education
Innovative learning sessions and networking opportunities designed to explore challenges,
trends and topics that are commonly faced by second-stage companies during growth.
Time, money and knowledge are important assets to you. GrowFL will maximize your ROI all the
way through the program.