COVID-19 Webinars
03-26-20
Webinar On Demand – GrowFL Panel Webinar: Navigating COVID-19
Thursday, March 26
11:00 A.M. - 12:00 P.M.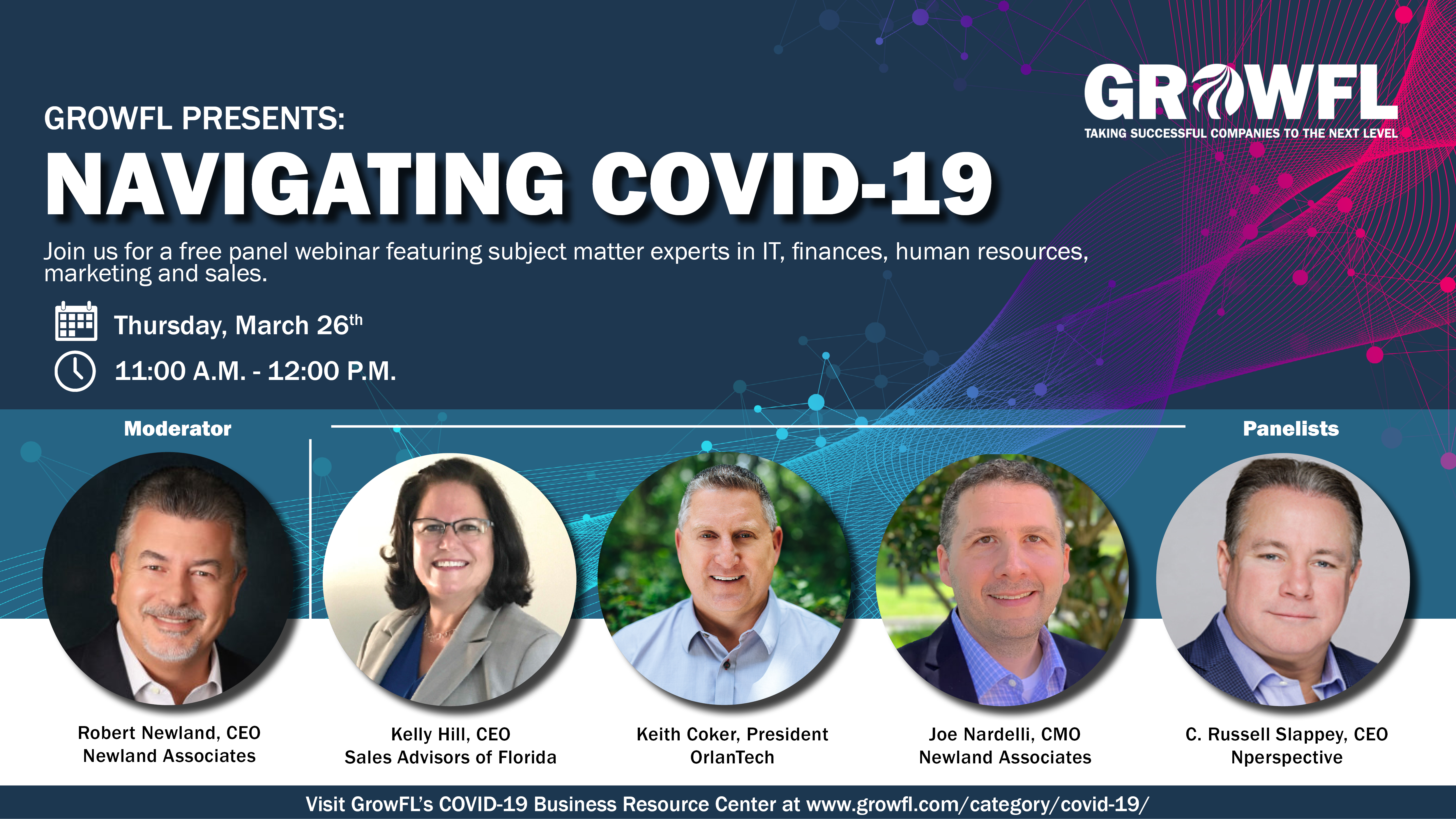 Join a panel of Grow FL expert leaders and CEO's in discussing how your business can navigate the challenges of the COVID-19 situation. Topics include managing your finances, HR issues, remote work & cyber-security, what to do with sales efforts and marketing strategies.
Missed the webinar? Download it below!