CEO Leadership Development
09-17-20
ACG North Florida presents: 2020 Entrepreneurial Panel
When:
September 17, 2020 11 AM - 1 PM EDT
Where:
The River Club
1 Independent Drive
Jacksonville, FL 32202
United States
Speakers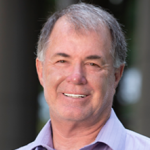 Thomas O'Neal – Moderator
UCF
Professor and VP Partnerships & Innovation
Dr. O'Neal currently serves as the Associate Vice President of Innovation & Partnerships at UCF, Executive Director of the UCF Business Incubation Program (UCFBIP), Executive Director of the Florida Economic Gardening Institute (GrowFL), and the Executive Director of I-Corps at UCF, Florida's first I-Corps site.
His pioneering work in business incubation and entrepreneurial ecosystems has helped build Central Florida's innovation-based economy, which in turn has become an internationally-recognized model for economic development being used across the globe today.
Dr. O'Neal's international recognition as an expert in research, engineering, technology transfer, business incubation, and economic development has led to presentations and instructional engagements on five continents. He has presented or taught at 18 international conferences, 35 national conferences, and 178 conferences throughout the State of Florida. His expertise has resulted in requests for consultations from government, academic and private industry leadership across international and national levels. He has been engaged by 20 international organizations and 13 national organizations, and helped them create entrepreneurial ecosystems to advance their community's economic prosperity.
Dr. O'Neal currently serves on multiple international and local boards that advocate for research, commercialization, and entrepreneurism. These include the International Business Innovation Association (InBIA), the National Entrepreneur Center (NEC), Florida Business Incubation Association (FBIA), The Corridor (formerly the Florida High Tech Corridor Council), and FireSpring Fund, and the Florida Research Consortium, among many others.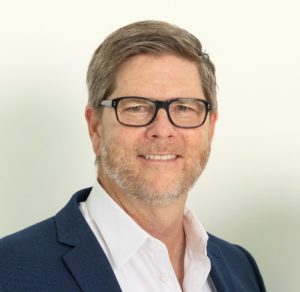 Neal Anderson, OnPay Solutions, Inc.
President & CEO
Neal brings more than 25 years of payment processing and automation experience to OnPay Solutions. Mr. Anderson's tenure in business-to-business payments began at Digital Design – the developer of the industry's first desktop MICR-laser check printing technology. At Digital Design, later rebranded Payformance, he served in many capacities from vice president of sales to chief executive officer. Payformance experienced considerable growth over the years which resulted in Mr. Anderson leading the sale of the business-to-business payments division of Payformance to SunGard in 2007. He then served as general manager & senior vice president of Corporate Payment Systems with SunGard Payment Services for two years.
Processing over $7B in A/P spend in 2019, OnPay Solutions has been recognized by CFO Tech Outlook Magazine as a Top 10 Accounts Payable Automation Provider in both 2018 and 2019. The Jacksonville Business Journal recognized OnPay Solutions as one of the "Fast 50" in 2019. This award recognizes the fastest growing companies on Florida's First Coast. In addition, the Company was named by GrowFL as one of Florida's 50 Companies to Watch in 2019.
Mr. Anderson received his Bachelor of Arts in Political Science from Furman University in Greenville, South Carolina.
Whitney Harper
ADVOS
Chief Executive – Operations
Whitney is known for delivering high-value service to her clients through her unique understanding of the intersection of law, operations, sales, and strategy. She has served as General Counsel to a high-growth company with private equity investment, guiding the organization through the legal and operational aspects of multiple mergers, acquisitions, and resulting integrations while providing legal and strategic counsel regarding the company's operations. Whitney has also held an executive-level role with responsibility for operational and commercial strategy focused on bringing increased value to the company and its customers through innovation and improved performance. She began her career practicing labor and employment law and general litigation with a well-respected Jacksonville firm.
Whitney is currently serving as an advisor to a growing business through the Athena PowerLink program, served for several years as Vice Chair of the Board of Directors for Rethreaded, Inc., and also served on the Board of Directors for Mission Air, Inc. Whitney is an alumna of Leadership Jacksonville's 2012 class. She holds a Bachelor of Arts, with honors, from the University of Florida and a Juris Doctor, with high honors, from the University of Florida's Levin College of Law, where she was Editor-in-Chief of the Florida Law Review. She is a Martindale-Hubbell AV Preeminent® peer-rated attorney, and a member in good standing of the Florida Bar.
Beyond accredited coursework, Whitney is continually working to hone her professional skills. Case in point: Whitney is a graduate of Seth Godin's altMBA, and in September 2019 earned a certificate through the Venture Capital University program (a collaboration between the National Venture Capital Association and UC Berkeley Law).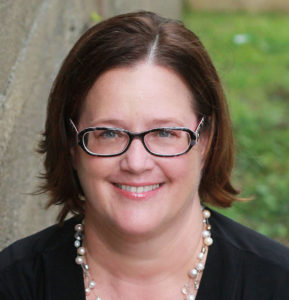 Tracy Smith
Centerline
Co-founder & Managing Partner
Tracy established Centerline Brackets with her husband, Chris Smith, in August 2012 in St. Augustine, Fla., with the vision and determination to become the global leader in countertop brackets and supports.
Born in Ohio and raised on Florida's First Coast, Tracy in her early career devoted many years to the Department of Defense. Her time with the DoD, prior tenure in the banking industry and subsequent 14-plus years working for a national not-for-profit organization instilled in Tracy a profound respect for time-honored procedures, proven best practices and consummate service.
Centerline—a majority-woman-owned company that operates according to Biblical principles and Christian values—under Tracy's leadership has grown into a significant concern with international renown. To acknowledge her achievements, the Jacksonville Business Journal recognized Tracy in 2018 as an "Ultimate CEO." Most recently, Centerline was honored as a 2019 GrowFL "Company to Watch."
In addition to enjoying time with her husband, Tracy's life is made even richer thanks to Gracie and Chloe, both rescue dogs.
Presented by: