Workshop: The Value Triangle - Achieving Long-Term Success for Manufacturers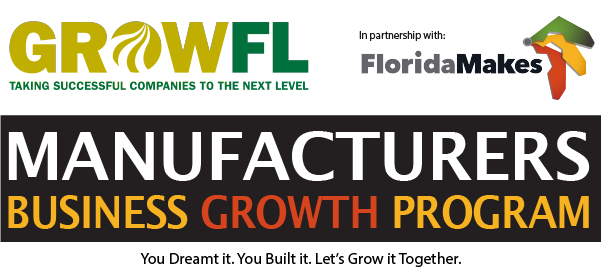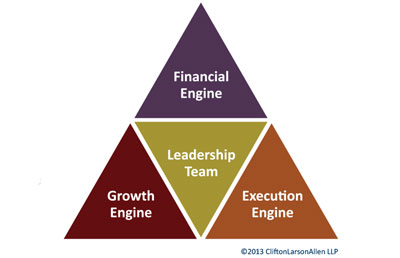 For many entrepreneurs and business owners, business assets comprise the vast majority of their net worth. Protecting the value of these assets becomes critical to protecting the financial future of the entrepreneur and the employees, families, and communities that depend on him or her.
It is often assumed that managing financial performance is the key to building a more valuable business. Clearly, financial performance is critical in any organization and is a driver of business valuation. However, anyone buying a business today is going to look at the financial results and ask "how likely are those results to continue in the future?" The answer lies not in the financial statements, but in other areas of the business that often are not managed nearly as proactively as the financial results.
Financial results are a lagging indicator that tell you the financial impact of what has already happened. Once a buyer understands the historical financial results, the focus will quickly shift to the leading indicators of success — activities that are predictive of future performance. Businesses that strike a balance between managing their leading and lagging indicators experience improved profitability, reduced business risk, and increased business value, and create more succession options for their owners.
The underpinnings of strong financial performance are a solid business model and the discipline to stay within that model as market conditions and circumstances change. Beyond that, the lagging indicator of financial performance is driven by the leading indicators of market conditions (growth), business processes (execution), and most importantly, leadership.
A simple visual model called The Value Triangle illustrates this interdependency and teamwork, and the competencies required to achieve long-term success. Excellence in any of these areas can create bursts of short-term success. However, consistent attention to all four creates high performance organizations that can compete in the global marketplace.
Tampa | March 2, 2017 | 12:00 pm – 3:00 pm
$95 per company (up to 2 representatives)