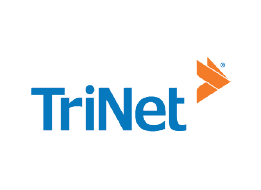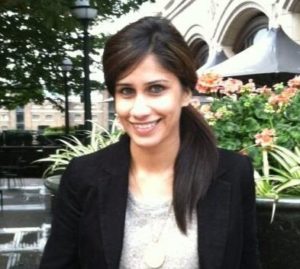 Social Media from an HR Perspective
Featuring Fatima Afzal, TriNet
Join Fatima Afzal as she discusses why social media matters to HR, where social media is today, what lies ahead, the risks that accompany social media in the workplace and how your business can position itself to handle both the challenges and advantages it presents. Fatima Afzal is the PR Coordinator at TriNet, HR solutions provider to small and midsize businesses. She is primarily responsible for planning and executing effective social media strategy and being aware of new technologies, trends and applications related to social media. Fatima is also heavily involved in creating and implementing an employee advocacy program and social media customer service program at TriNet. She is the subject matter expert on the social media team.
Prior to her role at TriNet, Fatima was part of several startup initiatives where she developed PR and social media campaigns to create brand awareness. You can follow her on Twitter @FatimaAfzal12

Corporate Sustainability and Its Impact on Business
Featuring Bobby Collins, OUC
Corporate Sustainability and Its Impact on Business is designed to provide a common sense approach to corporate sustainability and how social and environmental awareness can affect the bottom line. Participants will learn what it means to "Be Green" in a corporate environment, as well as the costs and benefits associated. The moderator will provide insight into local, state and federal regulations that may impact the future of your business and how they can influence your current decision-making.  He will also provide options for resources available to help you move your company toward a more sustainable and compliant future.
Bob Collins is the Economic Development Administrator for the Orlando Utilities Commission (OUC—The Reliable One), the 16th largest public power utility in the United States. He is responsible for supporting OUC's economic development efforts and seeking to recruit new companies to OUC's service area, while retaining existing customers and encouraging expansion. Before becoming the Economic Development Administrator in 2013, he served as Manager of Conservation & Commercial Accounts where he was responsible for the oversight of OUC's commercial accounts management and conservation programs and employee teams, as well as the account management for OUC's largest customers representing the defense and theme park industries.
He has more than 18 years of experience managing conservation programs, as well as direct sales and marketing of products and services to the electric, water and natural gas utilities industry. He has worked with both investor-owned and municipal utilities. Before joining OUC in 2003, he worked with Florida Public Utilities as the Southeast Regional Manager of Sales and Marketing