Identifying, Maximizing and Harvesting Value in Privately Held Companies
Featuring: Chuck Owston, Managing Director of Florida Capital Advisors
& Chris White, CEO of Traction in Florida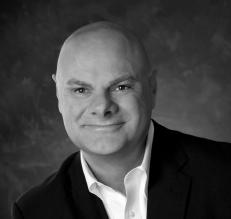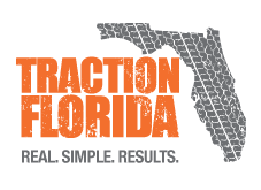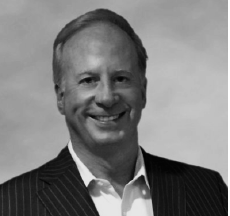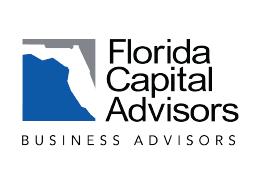 Identifying, Maximizing and Harvesting Value in Privately Held Companies is designed to discover and cultivate the value in your business and position yourself for the future. Join us for a one-hour webinar, highlighting the core areas of focus to position your company for growth or transfer. During this webinar we will be able to answer the following questions:
Are you getting everything you want from your business?
What does the future of your business look like?
Is your business fit to be scaled? Transferred?
Do you have a strong, replicable operating system?
Prior to forming Florida Capital Advisors, Chuck served as President, Bank Division of Florida Capital Bank, N.A. from 2010 – 2014. He partnered with the founding shareholder group in late 2005 to establish markets and raise private capital for operations. He spent 21 years with Wachovia Bank (now a Wells Fargo Company) where he advised shareholders of middle market companies on optimal capital structures, growth strategies, ownership transition, liquidity options and managing wealth. Chuck has a Bachelor's of Science in Finance from the University of Central Florida and holds the Certified Exit Planning Advisor (CEPA) designation through the Exit Planning Institute, taught at the University of Chicago's Booth School of Business. Additionally, he is a Certified Merger & Acquisition Advisor (CM&AA), which is granted by the Alliance of Merger & Acquisition Advisors and  taught at DePaul University. The Certified Merger & Acquisition Advisor (CM&AA) designation serves to maintain the highest recognized standards of professional excellence for middle market corporate financial advisory and transaction services, and to provide a benchmark for professional achievement within that overall body of knowledge. He is experienced in raising private capital, corporate restructuring, divesting of non-strategic assets and operating a privately held company.
Entrepreneurship has been a part of Chris' life since an early age, as he watched his father build two successful companies from scratch before embarking on his own journey in the business world.  Over the years, he developed and strengthened his entrepreneurial skills through direct experience, keen observations, education, and a strong work ethic, all the while learning from his mistakes.
Working in corporate sales for a family-owned distribution company, he took a neglected territory and increased sales and gross profit margins 110% to become the companies second leading territory six years in a row. Chris built a significant client base that included numerous city and county municipalities, schools and hospitals. In addition, he developed and secured successful corporate accounts including Harley Davidson, Miller Brewing Company, Kohler, Honda and Ford Motor Company.  After his corporate sales experiences, Chris found himself gravitating toward the challenge of starting and building his own business.
He partnered with a software engineer and forged a successful software company from the ground up. Chris provided leadership and coordination of the company sales and marketing functions as well as develop targeted markets. After years of business development and hard-earned sales growth, the programming rights for the first software program were sold for seven figures to a fortune 500 company; in time, the entire company was purchased for a substantial amount.
Through spending time in the trenches, taking his share of lumps along the way and learning as he went, Chris is uniquely qualified to coach and facilitate through helping business leaders clarify, simplify and achieve their visions. His passion and dedication as a full-time implementer of the Entrepreneurial Operating System is contagious, whether in session or attending a keynote address!