GrowFL Staff Leadership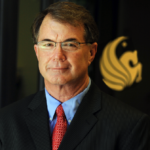 Executive Director
Dr. Tom O'Neal
Currently, Tom is the Associate Vice President of Research & Commercialization at the University of Central Florida (UCF). He also serves as the Executive Director of the UCF Business Incubation Program (UCFBIP) and the GrowFL, the Florida Economic Gardening Institute. Some of his areas of responsibility include the sponsored programs office, technology transfer, compliance, the venture lab, the UCF Business Incubation Program and GrowFL. Tom has been part of UCF's Office of Research & Commercialization team working to help UCF become a leading metropolitan research university since 2000. He also serves as a core member of the Florida High Tech Corridor Council.
oneal@mail.ucf.edu
407.882.1120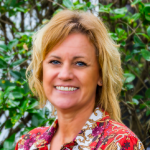 Director
Tammie J. Sweet
Tammie joined GrowFL in 2011 and currently serves as Director for the organization leading program development in the areas of Strategic Research, Peer Learning and Leadership Development throughout Florida.  GrowFL serves second-stage growth companies, with the foundation of its efforts centered on the Economic Gardening philosophy. This philosophy embraces strategies to grow existing businesses in a community, region or state. With more than 20 years of experience in economic development, Tammie holds numerous awards for her leadership in innovation and entrepreneurship. She is a 2005 graduate of Leadership Collier and Leadership Florida Class XXV, as well as a former Chairman of the Florida Economic Development Council. Prior to GrowFL, she served with the Economic Development Council of Collier County from 1994 through 2011, leading the organization as President & CEO between 2002 to 2011. 
TSweet@GrowFL.com
239.253.1688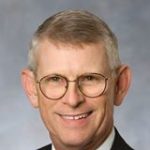 Investor Relations
Mike Bobroff
Mike joined GrowFL in 2011 as investor relations consultant.  He began his economic-development career 35 years ago when he was named chief executive officer of the Kissimmee/Osceola County Chamber of Commerce. Mike spent seven years managing the 12-county Central Florida Regional Office of the Florida Department of Commerce's Division of Economic Development (FDC). Mike joined the Metro Orlando Economic Development Commission (EDC) in 1988 as vice president of economic development, responsible for the recruitment of new industries to central Florida. During his 23-year tenure at the EDC, Mike held positions of senior vice president, and executive vice president / chief operating officer. In 1992, Mike served as the top volunteer (president) of the Florida Economic Development Council (FEDC), a statewide organization of economic-development professionals. He was named the 1996 winner of the Eunice Sullivan Award, given annually by FEDC to the state's professional of the year.
MBobroff@GrowFL.com
407.765.1919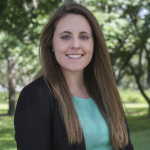 Client Services
Elouisa Hewkin
Elouisa joined GrowFL in 2015 and serves as the Client Services Manager. Elouisa received her Bachelor's degree in Hospitality Management from the University of Central Florida in 2012, and received a Master's degree in Mass Communication, with a specialization in Corporate Communication, in 2015. Since graduating with her Bachelor's degree, Elouisa has worked for Starwood Hotels and Associated Luxury Hotels International, in different administrative roles. When going back to school to earn her Master's, Elouisa was drawn again to the event industry, and coordinated attendance at events for a smart boating campaign, Reel Florida.  Elouisa became a full time member of the team in June 2015. She has found a passion in event planning and management, as well as economic gardening.
EHewkin@GrowFL.com
407.823.1442
Strategic Research and CEO Roundtable Leadership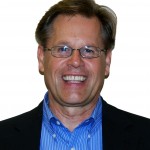 Roundtable Facilitator
Steve Quello
Steve is founder and President of CEO Nexus, designs and manages market development programs including the PeerSpectives CEO Peer Learning Network distributed throughout Florida. Steve serves as the master facilitator for GrowFL's CEO Roundtables and CEO Forums. He also provides counsel regarding economic gardening initiatives to entrepreneur support organizations across the nation and in Florida including the Florida High Tech Corridor Council, the Greater Jacksonville Chamber of Commerce, the University of Central Florida Office of Research and Commercialization, the Edward Lowe Foundation and the SBA Office of Advocacy.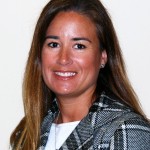 Strategic Research Team Lead
Stephanie Kempton
Stephanie brings more than 20 years of marketing and communication experience to the Economic Gardening Team. Her background in research, corporate strategy, marketing, advertising, product management and media planning provides second-stage client companies with the insight to grow their company to the next level. Stephanie is uniquely qualified to not only conduct research, but to also apply it in an actionable way. She has applied her skills in marketing and research across a wide range of industries including banking, real estate, manufacturing, utilities, retail, health care, arts, nonprofit, sports and entertainment. In her career, Stephanie has held positions as a group product manager, research analyst, corporate strategist, media planner, account supervisor, director of advertising, account planner and director of research and planning. She has a Bachelor of Science in Advertising and Master of Business Administration from the University of Florida and has obtained a Professional Researcher Certification at the expert level from the Marketing Research Association.