The CEO Forum - Orlando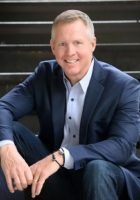 As the CEO of PlanSource, Dayne Williams has made it his mission to revolutionize the way benefits are bought, sold and managed, drawing on extensive leadership experience in the technology, staffing and insurance industries.
Under his leadership, PlanSource has experienced extraordinary growth on all fronts. Dayne was recently recognized for his accomplishments and visionary management style by the Institute for HealthCare Consumerism, which presented him with a CEO leadership award.
Prior to PlanSource, Dayne was a founder and CEO of CoAdvantage where he helped expand the company from a Professional Employer Organization to include insurance broker services and a Human Resource Outsourcing company. Dayne's experience and vision also led to the acquisition and significant growth of ZeroChaos.
He earned a BS in economics from Florida State University.

The CEO Forum provides new perspectives on management techniques through the eyes of established business owners who have grown their companies into a more advanced stage of business development.
The CEO Forum is Generously Sponsored By